Today in the Developer diary: the Project Manager Daniel "Han" Tuseev tell a detailed story of AI systems in flight sims and describes special features of the advanced AI in IL2BOS.
As you remember we promised a unique skin for Bf.109 F-4 to everyone who preordered IL2BOS before October 1st. And now we suggest you to make your choice and decide what it will look like. For details click here
Note that the Poll started to find out founders' opinion about the exclusiveness of the R7 mod for Bf.109F-4 is still open.
Also new wallpapers with LaGG-3 in its gift skin were posted along with the Dev blog update.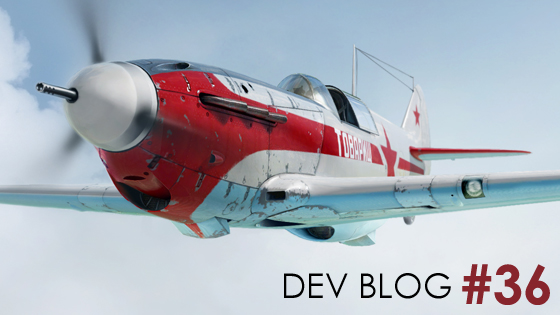 ​​