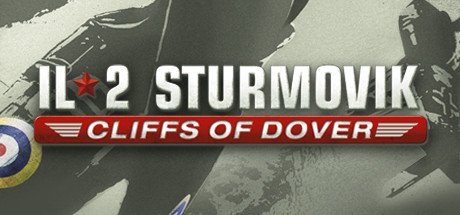 1C Game Studios is excited to announce that we have reached an agreement in principle to cooperate with Team Fusion on future commercial development of IL-2 Sturmovik: Cliffs of Dover. This includes giving Team Fusion access to the Cliffs of Dover source code so they may continue their work to fix and improve Cliffs of Dover and build commercial add-ons for the base title. Such cooperation was made possible only recently as full ownership rights to Cliffs of Dover was returned to 1C Company after many years. We can now allow Team Fusion to continue their work more comfortably and help turn Cliffs of Dover into the product is was intended to be. 1C Game Studios recognizes the hard work and passion that Team Fusion has exhibited in improving Cliffs of Dover and we welcome their continued dedication to the product. We also welcome them to the 1C Game Studios family of developers who help make the combat flight-sim genre and IL-2 Sturmovik series so compelling.
In the coming weeks and months, Team Fusion's work will be offered as an official content update and patch for Cliffs of Dover on Steam. This update will merge all the current changes and fixes into one update. The update will initially be optional. Not long thereafter, the update will be codified by Team Fusion and officially entered into the source code and file system for the product itself. The title will then be permanently updated through Steam negating the need for a separate patch.
Later in 2017, the first commercial add-on for Cliffs of Dover will be released. The add-on will be focused on the North Africa theater and will update the engine to DirectX 11 and include new airplanes, a new map and other content and improvements. There is a possibility that other theaters will be developed in the future pending the outcome of this first add-on. More information about the North Africa add-on will be made public in the coming weeks.
The Cliffs of Dover product line will be distinct and separate from the IL-2 Sturmovik: Battle of Stalingrad line produced by 1C Game Studios. Both game engines will be developed separately by each team with the announced IL-2 Sturmovik: Battle of Kuban development schedule unchanged and unaffected by this announcement.
Cliffs of Dover and its add-ons will be sold on the official IL-2 website (www.il2sturmovik.com) and through Steam. There are no current plans to incorporate Cliffs of Dover into the existing 1C Game Studios user account system. Players will continue to manage their Cliffs of Dover install through Steam just as it is done now.
We hope you find this announcement to be exciting and re-assuring that your favorite hobby will continue to grow and flourish. 1C Game Studios and Team Fusion ask for your support as this new era of cooperation and development begins!
The 1C Game Studios Team