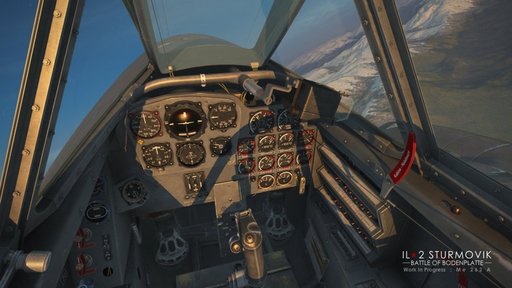 Hello everyone!
In these sunny April days, we are working on the next big update, which we hope will be released in May. Previously we could say that this update will contain a huge amount of content once again. A little bit later we will be able to say exactly what will be in this update, but we are aiming to launch a new aircraft for the "Battle of Bodenplatte" project, two WWI airplanes for the "Flying Circus" project and two new tanks for the "Tank Crew" project. We continue to work on the evolution of the aviation part of the project and on deepening the gameplay of the tank part. A little later in the developer's diaries we are planning to tell in detail about a new big "feature" of the multiplayer game - the "Battlefield Marshal" mode (its development is almost completed and will soon move to the testing and debugging phase). In the tank project, we are working on the functions of the tank commander, which will allow you to control both your crew and subordinate units. Also in the next update, we plan to significantly expand the model of damage to the systems and parts of the tank.
Today we want to show you a couple of the first in-game cockpit shots of our new "Swallow" - the Me 262 A "Schwalbe" fighter-bomber. Honestly - it turned out to be an incredibly interesting aircraft:
Today we also will dedicate a couple of screenshots to the almost completed crew of the M4A2 tank. Since the tank has an extremely wide range of possible positions for firing and driving by various crew members - this work was not easy, but the result is interesting too:
And another screenshot shows a new particle-based effects technology inside the cockpits in the first-person view. In the first stage, we will introduce this system for tanks (the effect of a fire starting from spilled fuel, the effect of extinguishing this fire, smoke when the engine is damaged, powder gasses when firing from a cannon and a machine gun). In the medium term, we also plan to use this technology for airplanes:
Many of you have inquired and commented about the Arras map for Flying Circus. It is being developed by our partner Yugra Media. So far, everything regarding this map is on schedule, but work is still early and we don't have any WIP shots for you to see yet. We are doing our best to help Yugra make a quality map for you.