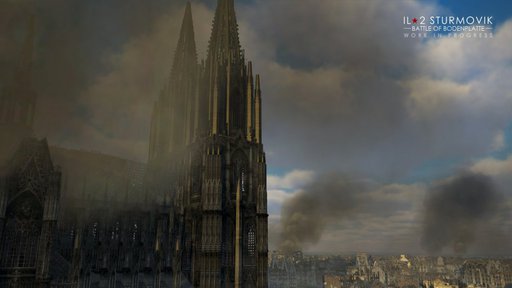 Dear friends,
As the development continues, we have new stuff to show you today. Let's begin with the Flying Circus project - together with our partners, we're finishing the next two planes: British S.E.5a made by Royal Aircraft Factory made and German Albatros D.Va made by Albatros Flugzeugwerke.
S.E.5a combined all the main combat characteristics needed for a victory - speed, firepower and maneuverability. Its 8-cylinder 200 HP V8 Wolseley Viper engine enabled it to go up to 218 kph at the ground level. Its armament of two different machineguns was somewhat original - one forward firing 7.69 mm Vickers and one 7.69 mm magazine fed Lewis installed on a mount that made firing at the targets forward and above possible:
Albatros D.Va was a symbol of the first half of WWI and its streamlined profile is easily identifiable. Powered by 6-cylinder 180 HP Mercedes D.IIIa engine and armed with two synchronized 7.92 mm Spandau LMGs 08/15, it had a completely rigid fuselage made of glued wood, which is now much easier to visualize in the sim thanks to the increased quality and complexity of 3D models:
For Tank Crew project we're developing the interiors of the next two tanks together with our partners: PzKpfw. IV Ausf. G and T-34 made by UVZ factory at the beginning of 1943. In addition to these new tanks, the next big update will bring numerous additions to the tank system functionality and damage modeling. Today we can show you the renders of the new T-34 interior made by Uralvagonzavod.
And finally, the news about our biggest project, Bodenplatte. At the moment, all buildings models for it are completed, including the unique historical ones, and most of them already have modeled damage. The work on the new AI-controlled ground vehicles required for this project has started. Of course, the development of the remaining aircraft is progressing at full speed. Today we can show you a couple of screenshots showing the building damage on the Bodenplatte map:
And here's one of the new AI-controlled vehicles - Willys MB off-roader. You can see the increased level of detail we have set up for all new non-player controlled ground vehicles: