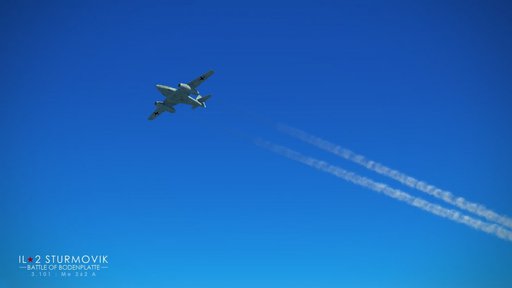 Dear friends,
Today's Dev Blog is really short - we're working on finishing the update 3.101 full time. This update will be very huge, its change list consists of more than 70 points already. Be warned by the way - because of the critical amount of changes, the track and mission format will be changed, so if you have interesting tracks convert them to videos beforehand. If you're an author of a custom mission or campaign, be prepared to resave your creation after the release (it can be done quickly using 'Convert missions to binary in folder' in the Mission editor). So, we have a lot of work on our hands at the moment, but it's not very exciting to tell about it. However, we have an interesting thing we can show you today.
The plan is to have the external textures of all Bodenplatte aircraft in 4K quality. This is possible thanks to new texturing techniques and the help from our community members =ICDP= and =BlackHellHound1=. For instance, today we can show you the Me 262 as you'll see it in the coming update - in all 4K glory.
See the world combat debut of our Me-262 at FS Expo 2019 in Orlando, FL June 8-9 Booth #505. Jason will be there putting it through its paces with a 6DOF motion-sim by Gforcefactory and VR.