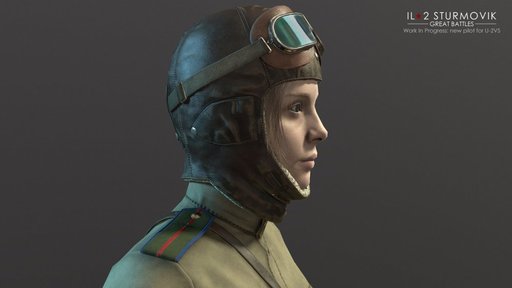 Hello Everyone!
Summer has finally come to us, but this is not a reason to relax and slow down - the work continues. Work is going on in many directions at once, especially now, when in the next big update, we will see two major events. First, the readiness and release of the American P-47D-22 "Razorback" fighter, which will mean the beginning of the Early Access stage of Battle of Normandy. Second, this is the completion and release of the German tank destroyer Sd.Kfz.184 "Ferdinand", which will mark the completion of all the planned tanks in Tank Crew. Although, this does not mean we will stop working on it, more improvements will be made in the coming months, several are being designed and prepared now.
Several aircraft, six in total, both for BON and a Collector's aircraft, are currently under development. The P-51B, P-47D-22, C-47, Spitfire Mk.XIV, Typhoon Mk.Ib and Hurricane Mk.II are all on the production line at once, many of them are in a fairly high degree of readiness. For those who keep asking about the status of the Hurricane, today we will show you a couple of Work in Progress screenshots of the cockpit:
Creating new aircraft is not the only thing our team is busy with right now. Having finished work on the airframe damage model airframe and control linkages, we smoothly proceed to the development of a more detailed model of fuel systems and their damage. After completing the next iteration of improving lower level logic for air combat AI fighter aircraft - maneuvering and aiming, we have moved on to improvements in matters of the upper level - the choice of targets and operational solutions. Work on the creation of the "Battle for Normandy" map has been launched on all fronts, its borders have been defined, a prioritized list of cities and airfields has been compiled, work has begun on the creation of ground equipment, and a list of development sites is under final approval before production begins. All these works are proceeding in accordance with the approved development plan and, at the moment, we have no serious deviations - we hope that this will continue in the future.
In parallel with this, work continues on updating the flight crews for all previous projects, and a German pilot in early winter uniforms will be ready soon. And at the same time, owners of the U-2VS airplane, we have some good news: a special and famous pilot model is ready for this aircraft in three uniforms (summer pre-1943 and 1943+ and winter). However, such news, of course, is better to see than to read: