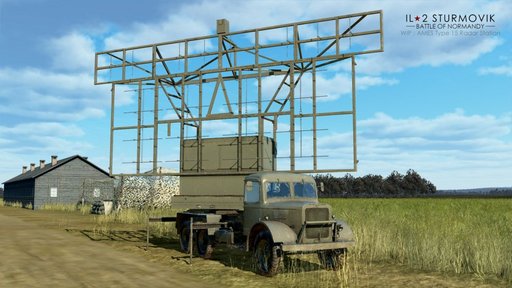 Dear friends,
There will be a lot of Battle of Normandy news in 2021. Relatively soon we'll be able to show you the first landscape shots, while today we have some of the ground vehicles that are already done. Please note that the quality level for the new trucks, armored cars and other objects for Normandy has increased. Of course, the new objects will benefit from all the previously developed physics and AI improvements.
Dodge WC-54 - while working on the Battle of Normandy we have decided to add the ambulance vehicle for the US Army that was missing in 'Bodenplatte'. This 3-ton all-wheel-drive vehicle was designed specifically for the US Army medical service.
Austin K2/Y - you can tell the country of origin of this 3-ton military ambulance vehicle after a first glance. Of course, it is British.
Ordnance QF 17-pounder - the famous British gun which was very effective in the anti-tank role in spite of its relatively small caliber. This gun, either in an AT gun form or installed on a tank gave good chances against German panzer beasts.
Sd.Kfz.222 - this German all-wheel-drive 5-ton armored car with 3 men crew had a powerful weapon for its class, 20mm automatic gun KwK-20, and sloped armor.
AMES Type 15 was a British made radar.
SCR-584 was a US radar. Also on this screenshot are the British AA searchlight and its accompanying electric generator.