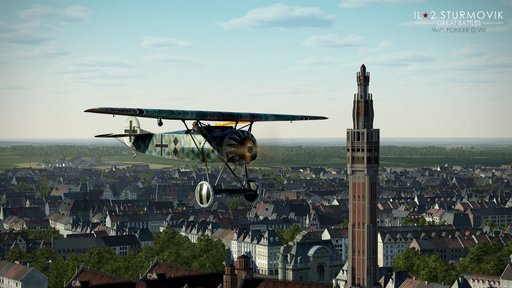 Dear Great War Pilots!
We are hard at work trying to finalize update 4.602 and the Fokker D.VIII is in final testing and implementation. So, this DD is dedicated to that deadly monoplane the Germans sent to the Western Front late in the war. The 'Flying Switchblade' makes its debut in Flying Circus Vol. II next week if testing goes well. Enjoy these beautiful images of it in action!
Have a safe and happy Memorial Day weekend to our American community members!