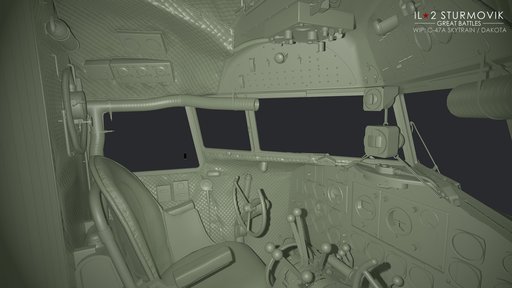 Dear Friends,
Welcome to a rare Monday edition that is our 300th Developer Diary which happens to coincide with the 20th anniversary of the release of the original IL-2 Sturmovik for the PC! Two decades on and IL-2 products are still going strong! Simply amazing!
We know you would like this to be a super special diary today, but for us, it's just another busy week at work trying to finish our projects. Please don't think that we are not proud of this milestone, because we are, but there is just so much to do and we need to stay on task! However, we hope that there will be 300 more DDs and 20 more years of Sturmovik products to come!
We also realize that we could not have gotten this far without the financial support of our customers and those dedicated people in our community that help us make Sturmovik week after week. We salute anyone and everyone who has contributed to the Great Battles series over the years either as an unpaid volunteer or professional partner. From painting skins to developing apps, making missions to beta testing, 3D modeling to historical to research, localization of text to voice acting and on and on, this 300th Developer Diary is dedicated to you guys! THANK YOU!
No DD is complete without some news and images about current projects and today's is no exception. Both of these projects have been undertaken by third-party partners – the C-47 cockpit is being built by Ugra Media and the IAR-80/81 is being built by our partner Ivan. Both of these models have been shown before and they have progressed since we last showed them, even if their appearance is not drastically different from before. There is lots of work being done to keep the poly and texture budgets under control and make the model not only beautiful, but also efficient. This is always a big challenge for anyone who makes models for us.
C-47A
IAR-80/81
The IAR will likely go on Pre-Order next week as well as our two new Collector Tanks which Jason will also announce next week.
Enjoy!
The Sturmovik Team