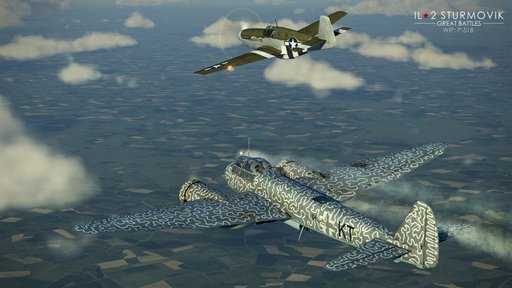 Dear Pilots!
Happy Holidays to everyone in the IL-2 Sturmovik community! May it be filled with good health, family, friends and lots of time to play your favorite virtual air combat simulation!
Today's Developer Diary is a showcase of the beautiful P-51B which we are working very hard to finish for you by the end of the month. Just some minor bugs are left along with still finishing the tricky Malcolm Hood.
We also have some shots of some new combat vehicles for you to check out like the M8 Greyhound and Universal "Bren Gun" Carrier Mk. II. And we have a new good looking USAAF bomber crewman model to show you. The fur sure looks look warm!
We're working as hard as we can to end this challenging 2021 strong so wish us luck as we battle to get things done!