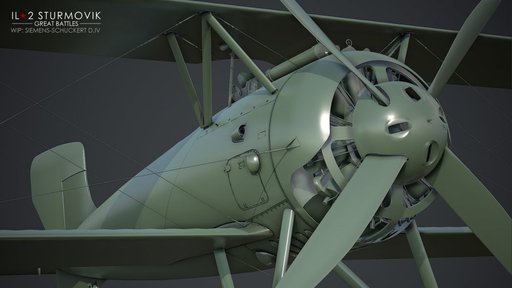 Dear Great War Pilots!
We have some awesome news to share with you in today's DD. The images below are the first to show the Sopwith Snipe and Siemens-Schuckert D.IV Collector Planes we have in development. They are being built by our friends at Ugra Media with our supervision and they are coming along quickly. The Snipe's external is looking good and the cockpit is well under way, but not ready for a public reveal yet. The SS.D.IV is in a less developed state, but it's coming along nicely. Both of these are challenging little birds to build, as great reference material is sparse, but when complete they will represent the pinnacle of WWI fighter design at the time of the Armistice. These are also the first truly new aircraft for Flying Circus that were not made for Rise of Flight in the past and we think you will really enjoy them! Both of these will be made available for Pre-Order soon, now that they have made significant process in their development. More about these two interesting warbirds as development progresses.
Sopwith Snipe
Siemens-Schuckert D.IV
Enjoy!