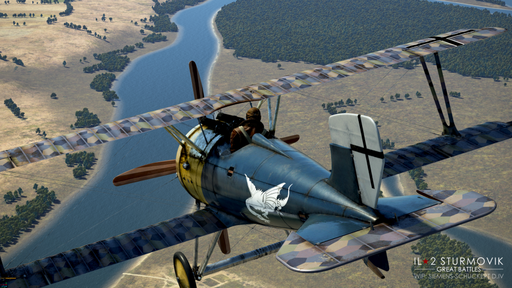 Dear Pilots and Tankers!
As the team continues to work on finishing the ME 410 and work out the kinks in the Normandy map, here are a few pics showing progress on a some hotly awaited Collector content – the Siemens-Schuckert D.IV and the Stug III Ausf. G. Both are progressing nicely as they are built by Ugra Media and DigitalForms respectively. We look forward to releasing them to you as they will both make excellent additions to Flying Circus and Tank Crew.
Siemens-Schuckert D.IV
Stug III Ausf. G
Work on our Custom Input Profile system also continues as does work on the Normandy Career. All of our other announced collector aircraft and vehicles such as the C-47, Churchill, IAR 80/81 and Spitfire Mk. XIV "Bubble Top" are also inching closer to being ready. It's a hot and busy summer for the team!
We also have a new FREE Scripted Campaign for Battle of Bodenplatte coming later this summer called Wild Mustangs featuring the P-51D which was built by our friend and partner Jaegermeister. It's looks like a lot of fun! More on that soon.