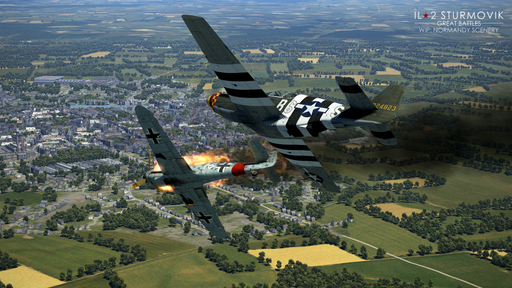 Dear Pilots and Tankers!
Today's DD gives you a glimpse of the gorgeous scenes that are possible with the new Normandy map which is rapidly nearing completion and we give you a sneak peak at the progress on the Churchill Mk.IV exterior and interior.
Below are some recent screens I've taken with each of the aircraft built specifically for Battle of Normandy including the AI piloted B-26. Of course, all of these planes can be flown alongside your own or against in any title in the series. This really is our most detailed and complex map we've ever made and pushes our current map technology to its limit. It will provide countless hours of great missions and historical re-enactments of this pivotal battle and theater of the war. We think you'll like it.
Below are some very WIP images of the Churchill Mk.IV tank coming to Great Battles. As you can see the interior is NOT textured completely, but you can tell that our friends at DigitalForms have once again done an amazing modeling job!
It's another very busy summer for us. Stay tuned!