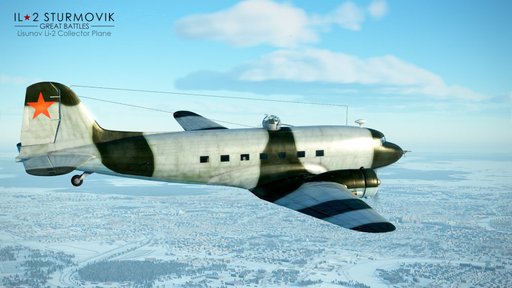 Dear Friends,
As the summer goes on, the work continues. One of the collector planes in development, Li-2, is nearing its release. Here are some of the WIP shots we wanted to share with you (no airborne operations shots yet - the paratroopers will learn how to jump from it next week).
As you can see, unlike its unarmed C-47 cousin, this one was like a gunship wannabe - it had turrets AND a forward-firing machine gun - who knows when it might come in handy, right?! An armed transport aircraft with paratroopers and cargo inside - how much more versatile can you get? Well, add the bomb-carrying capability to this mix as well and you get a machine that ticks nearly all the boxes you ever wanted.
Usually going the 'jack of all trades' route meant sacrificing something in every trade, but the USSR needed versatile aircraft. While the Western Allies during the war had plenty of long-range fighters to cover their bombers and mainly unarmed transport aircraft and had air superiority most of the time, Soviet VVS resources were always not enough.
You may notice many other differences to the C-47 - different instruments and cargo doors, for instance. Even the engines were different, being Soviet-built.
We hope to release this interesting aircraft later this month or in early August. See you in the skies!