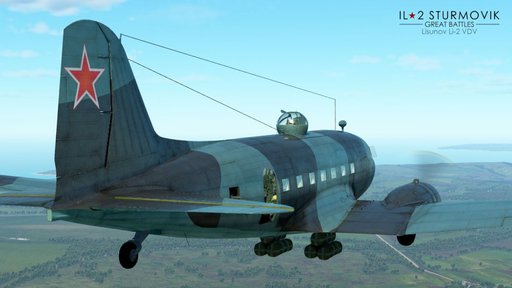 Dear Friends,
The release of the next update draws closer and we have some new screens to share.
Soviet paratroopers are now training in airborne operations using the new Li-2.
Their comrades in their winter uniform are preparing and will join them soon.
The Halberstadt D.II is in the final testing stage.
As with the Nieuport 11, these two will be the first Flying Circus Vol.III aircraft to appear on your computers.
Meanwhile, we have started a screenshot event - if you have Battle of Normandy (BTW, while the Summer Sale on Steam has ended, you still have a couple of days of discounts left on our website till July 16th) you can participate. Make a nice screenshot of the Normandy landings and submit it in our special Discord channel or forum thread before Thursday, July 20 at, 1900 UTC. The winner will receive a code for the collector plane of his or her choosing.
See you in the skies!